Here is a list of our current partners.
A2 Dominion
We manage 150 ex A2 Dominion garages in Sunbury and Staines, in Surrey.
accent group
We manage 600 garages in Camberley, in Surrey.
paradigm
We manage 1,400 garages in Amersham and Chesham, in Buckinghamshire.
Orbit Housing
We manage 3,500 garages in Stratford-upon-Avon.
Alliance homes
We manage 1,600 garages in and around Weston-Super-Mare.
Radian Housing Association
We Manage 2,000 garages in Hampshire and Berkshire.
Watford Community Housing Trust
We manage 1,200 garages in Watford and Abbots Langley.
Ealing Council
We manage 1,500 garages in Ealing, West London.
Dartford Borough Council
We manage 1276 garages in Dartford for Dartford Borough Council in Kent.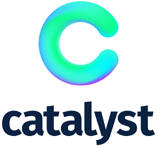 Catalyst Housing
We manage 329 garages for Catalyst Housing a registered provider of social housing
We are also Alliance's partner to deliver the OJEU Framework Agreement for managing and maintaining garages in England. Find out more